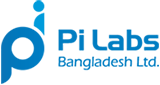 An R&D based Technology Company
What is Pi Labs Bangladesh Ltd.?
Pi Labs Bangladesh Ltd. is an R&D based Technology Company which provides system automation and IT-enabled products and services rendered by internet or electronic network. Our goal is to achieve efficiency and simplicity in every work through innovative use of local technology and create a hub for scientific research.
Pi Labs has started its journey with a vision to instigate a platform for research that is needed and appropriate for our country. Initially Pi Labs has started with embedded system developing, electronic circuit imagesing and developing other IT related projects. Though started with electronic segment, the potentiality of the center will be diversified into research and development in the other segments of engineering.
We respect the fact that every project is unique and the needs of the project vary over its history. Thus our assistance also needs to be flexible enough to adapt with the needs of the project. Our offering is very simple − a versatile group of professionals from whom you can draw the right skills at the right time to solve the problems at hand at that particular point of the project.
What Services and Products does Pi Labs Bangladesh Ltd.?
Vehicle Entry Exit Record System
Production Line Monitoring System
Synchronized Clocking System
Temperature Monitoring System
Battery Monitoring System
Smart & Automated Car Parking Management System in Bangladesh.
What actually happens when car parking system runs manually? Lots of traffic, hassle, unwanted time kills and finally mismanagement happen. No one wants to stack for a long time to park his car. Automatic car parking solution system can relief everyone from such type of harassment. It is a system of managing car in car parking area automatically. This solution is very much suitable for small parking space, building basement parking, underground parking area, apartment parking lot and commercial parking area too.
Research and Bangladesh | Pi Labs Bangladesh Ltd.
Bangladesh is lagging behind in Research and Development. Even universities focus less on R&D. Brain Drain is common in Bangladesh. We are losing our talent. What could be the solutions? Dr Mahdy Rahman Chowdhury, Associate Professor of North-South University unveiled about that. It was hosted by Pi Labs Bangladesh Ltd.
Intro | How Do We Do It | Inside Pi Labs - Part 01
Companies Who Trust Pi Labs Bangladesh Ltd.

Anabil Tower

Bhumi Bhaban Complex

Foreign Affairs Office

Incepta Pharmaceuticals

Lab Aid Cancer Hospital

Mutual Trust Bank Ltd.

National Science & Technology Meausium

Prime Minister Office

Said Khokon Properties Ltd.

Shaptak Grihayan Limited

Suvastu Development Ltd.

Suvastu Properties

United Group

Viyellatex Group

X-Group