OnnoRokom Electronics is a research and development-based electronics and innovative product manufacturer company in Bangladesh. Our team is dedicated to creating your idea into solutions. We strive to provide our customers with the latest technology and the highest quality products to help them achieve their goals. Our passion for innovation drives us to constantly push the boundaries and deliver the best possible results for our clients. Let us help you take your business to the next level with our advanced technology and expertise.
Our products include parking solutions and vehicle tracking systems, as well as solutions for industrial automation. In addition, we offer renewable solar energy solutions to help our customers reduce their carbon footprint and save on energy costs.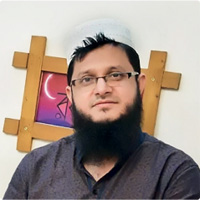 Mahmudul Hasan Sohag
Chairman, OnnoRokom Group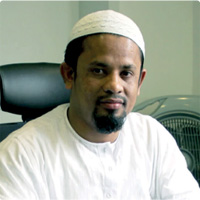 Abul Hasan Liton
Managing Director, OnnoRokom Group
Mahmudul Hasan Sohag and Abul Hasan Liton, two freshly graduate students from BUET, started their entrepreneurship journey at the beginning of twenty first century. Though they started working focusing on the educational sector of Bangladesh, gradually they extended them with software, e-commerce, electronics, publications and other sectors.
As a part of this, OnnoRokom Electronics Co. Ltd. was founded in 2012. The main goal of it was to work with real life prob
কেন আমরা বিজ্ঞানবাক্স বানিয়েছি । অন্যরকম বিজ্ঞানবাক্স । OnnoRokom BigganBaksho
শিশু কিশোরদের হাতে কলমে বিজ্ঞান শিক্ষার জন্যে অন্যরকম বিজ্ঞানবাক্স কাজ করে চলেছে ক্রমাগত। ইতিমধ্যেই বিজ্ঞান জনপ্রিয়করণ সমিতির সদস্যরা ২০০০+ স্কুলে বিজ্ঞানবাক্সের এক্সপেরিমেন্ট হাতে কলমে দেখিয়ে শিক্ষার্থীদের মধ্যে বিজ্ঞানের প্রতি কৌতূহল তৈরি করতে কাজ করছে।
সত্য ঘটনা অবলম্বনে নির্মিত | Best GPS Tracker in Bangladesh
Prohori is the first fully Bangladeshi made Vehicle tracking system, from hardware to software to mobile apps. All in house developed in Prohori. We are BTRC and VTSPAB registered company with mentality to provide highest service at lowest cost possible.
Electrical Engineering Courses in Bangla | Robotics, C Program, Python, PCB Design, Ethical Hacking
Want to learn everything about Electrical and Electronic Engineering, then the Pi Labs Academy is the best choice for you in Bangladesh. This is a technology education center, located in Dhaka and we offer Electrical Engineering Courses in Bangla.
How to Make a Line Follower Robot | Techshop BD
In this tutorial you will learn how to make a line follower robot. It's an automated guided vehicle, which follow a visual line embedded on the floor. To do this we're using Microcontroller, Motor Driver, Breadboard , Battery, Crystal Oscillator, Ceramic Capacitor, Jumper Wire, Ball Caster, Chassis etc. This line follower robot will follow the black line.
Parent Review | OnnoRokom BigganBaksho | অন্যরকম বিজ্ঞানবাক্স

শিশু কিশোরদের হাতে কলমে বিজ্ঞান শিক্ষার জন্যে অন্যরকম বিজ্ঞানবাক্স কাজ করে চলেছে ক্রমাগত। ইতিমধ্যেই বিজ্ঞান জনপ্রিয়করণ সমিতির সদস্যরা ২০০০+ স্কুলে বিজ্ঞানবাক্সের এক্সপেরিমেন্ট হাতে কলমে দেখিয়ে শিক্ষার্থীদের মধ্যে বিজ্ঞানের প্রতি কৌতূহল তৈরি করতে কাজ করছে।